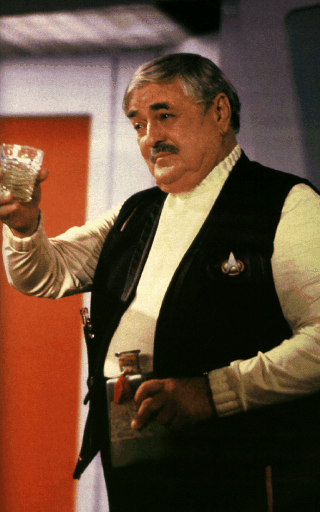 When the story of James Doohan (the Scotty of "Beam me up, Scotty") having his ashes scattered in space isn't the top story of the day, you know it's a crazy, crazy news day.

Saudi officials announced the arrest of 172 militants that might be connected to al Qaeda. After repeated allegations from the U.S. that they were funding terrorism, it's good to see Saudi Arabia having their cake and eating it too.

The New York Times leads with the White House scaling back their grandiose claims of success in Iraq. They are going from calling the situation in Iraq a potential catastrophic failure to clearly identifying Iraq as a catastrophic failure.

A few miles south, the Washington Post leads with reports of Condoleezza Rice deputy Randall Tobias resigning after it was discovered he was linked to an escort service. Tobias claimed he received massages at
Deborah Jeane Palfrey's escort service
without getting the so-called happy endings. Pete Rose also claimed he only bet on his team to win, so we'll see how that works for Tobias in the court of public opinion.

The Chicago Sun Times runs a story about the Marines dropping a straight A high school student from its ranks after he delivered an improvised Virginia-Tech-shooter-esque project to his teacher. If the Corps won't take him, coach Marvin Lewis might suit the kid up in Bengal stripes after displaying a verbal upside like that.

Finally, after a swarm of government agencies came down on former Mets employee Kirk Radomski for distributing anabolic steroids to a host of MLB players, general manager Omar Minaya might be upset that the Feds got him before he could juice a couple of homers out of third baseman David Wright.